Ryan Reynolds Wears Socks with Hugh Jackman's Face on Them
Oct 25,2021
Jackman reposted Reynolds' TikTok on his Instagram page and addressed it in a video of his own, in which he thanked friends and fans for their birthday wishes.
"Thank you guys, I've received so many messages, songs, birthday cakes, bread, a bunch of things, drawings, paintings, jokes and from all of you, just wishing me a happy birthday," he said in the post.
"It really does touch me and it means a lot," the Australian star continued. "And I know there's been a lot of messages about Ryan's post — him wearing socks with my face on them and wondering where you can get them."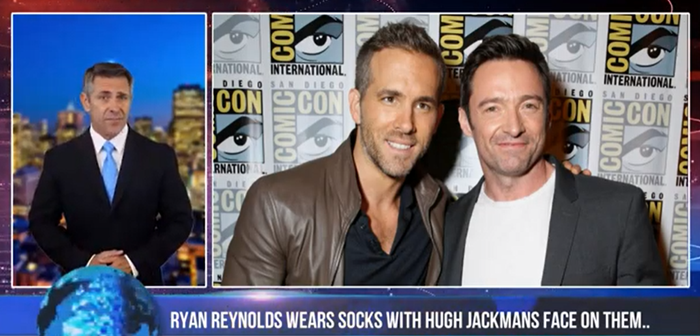 "You can't get them anywhere because he made them himself, he darned them himself. I know, it's just really sad," he joked. "But anyway, I guess you could ask him, he might darn you a pair or give you the ones he's been wearing."