Customized Pet Face Socks As Unique Christmas Gifts | Petfacesocks
Nov 21,2021
Are there a lot of gift ideas for the upcoming Christmas season? Maybe you are thinking of getting or buying some different types of gift items that should be usable for those people. But you do not feel confused about giving the gifts. Well, this calls for a search and rescue operation of trying out something new: custom pet face socks.
If you are looking for a thoughtful & innovative Christmas gift idea, you should not forget the idea of getting creative personalized custom animal socks. In this blog, we will let you know why custom printed pet socks are great and thoughtful Christmas gifts ideas for everyone. Here are the top best reasons why custom dog socks are the best option.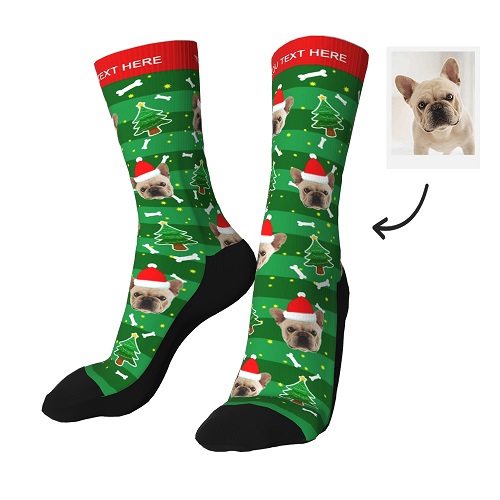 Custom Socks are Great for Businesses
Usually, pets are chosen as models and brand awareness of the brand's advertisers because of their attractive and adorable cassation. What can you give to pet lovers if they are to wear customized pet face socks just as cute as them? As we know that dogs & cats are man's best friends, they share positive & sensitive emotional feelings towards their audiences. With that, printed pet face socks are great for businesses as pets perform best in promoting brand awareness. Pets could be good influencers of any brand name, product, and service that audiences can easily relate to and love them. Let's think of it, if the audience finds dogs are attractive, how much more of combining custom dog socks and your dogs as models of it could not be a good idea? With the eye-catching trend and interesting designs with high-quality prints on custom dog socks, audiences will surely get hooked on the product and services which you are promoting, just as they are Charmed by the print of your pets as models.
Custom Dog Socks Are Cozy Gift for Cold Winter
Apart from the playful colours and festive features of pets face socks, they are essential uses in every winter season. The warm it offers is more important to the overall health of our feet, especially during rainy days and winter. It absorbs moisture and keeps our feet warm and safe from the debris and possible harm our feet may get most especially if you don't like to wear shoes on your feet. Your custom pet socks not only help you prevent having cold feet But also give you a positive and secure feeling that nothing will harm your cute little feet as they are circulated and secured. Custom dog socks are one of the most requested items of customers when thinking of a simple yet memorable gift for their loved ones and friends. Family and friends who are away from them and experiencing coldness in their places. If you happen to have a relative who is far away from you and has dealt with the winter season, this is a perfect gift concept for them.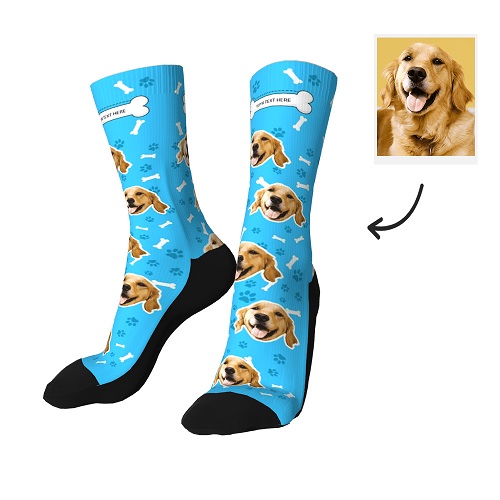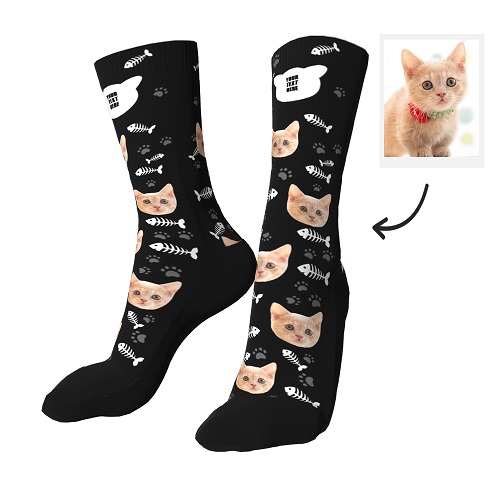 Makes For Great Prizes for Christmas Parties and Eve
Now Christmas is coming, we are pretty sure this calls for a celebration and parties. And if you think you have run out of ideas on what to give and serve as prizes and gifts to your co-workers, custom pet socks are the best idea. There is no way that your employees would not love having custom animal socks as their rewards and gifts. Everyone likes winning a game, and for sure, they will do anything to get this amazing prize on hand.
Custom Pets Face Socks Are Easy to Make
Apart from the benefits of having pets' socks custom, they are also easy to make. You do not need to wait for custom socks to be made. To give you instructions on achieving your desired custom printed socks, here are the easy steps to follow.
Firstly decide what your custom pet socks style and design would look like.

Sketch your desired badges and patches that you wish to attach to your custom socks.

Upload a photo of your favorite pet. It can be a cat, dog, hamster, guinea pig or kitten, pup and other animals. ( Photo Tips: Please use clear and no-reflective photo)

Choose the color which you want to put on socks.

Then, add to cart.